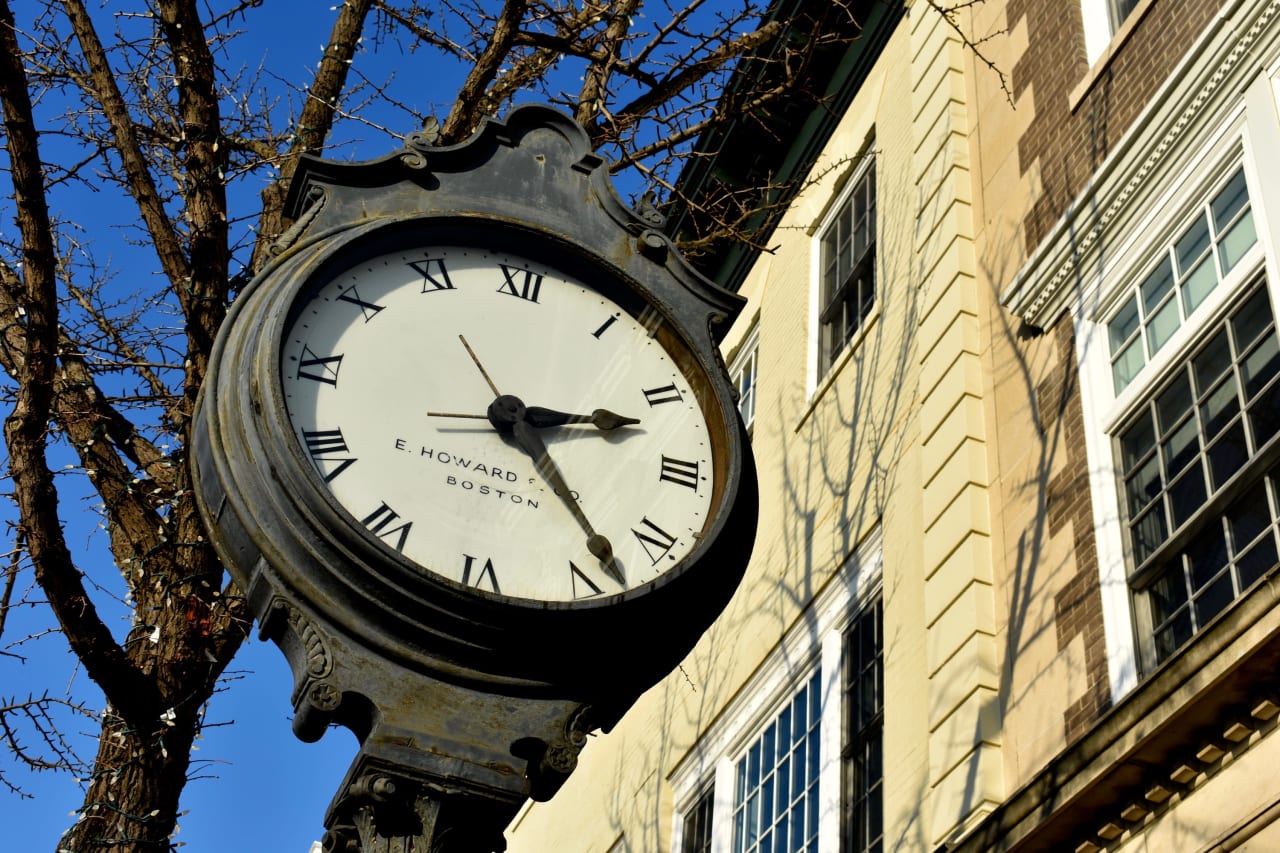 Named after a London borough, Greenwich, Connecticut was founded in 1640. For two centuries, the land was worked and harvested by farmers and fisherman who settled here. By the mid-1800s, the railroad had come to town, bringing with it boon times for the local economy. Industry and new residents were drawn to the region, and that spirit endures today.
At the Turn of the Century, Greenwich had become a favorite destination for New York City's most affluent families, who summered here in magnificent estates poised along the Connecticut coastline.
Many came and stayed, and the names of those prominent, influential families are found around Greenwich today – Gimbel, Converse, Havemeyer, Mead, and Rockefeller, to name a few. The Greenwich Historical Society ensures that the town's history is preserved and shared with generations to come.​​​​​​
The town benefits today from generations of families who live here, as well as a healthy, steady arrival of newcomers who have chosen Greenwich as the place to put down roots of their own. A "suburb" of Manhattan, Greenwich attracts a creative and intellectually talented populace, including celebrities and accomplished professionals in the fields of medicine, finance, art, media, publishing, sports, and philanthropy. Residents who come to Greenwich from other nations—an estimated 23.5-percent of the population, according to the U.S. Census Bureau's 2018 data—have further enriched Greenwich's economic, cultural, culinary, fine art and literary scenes.
Greenwich's population today is estimated at 63,000 residents – the largest of Connecticut's world-renowned "Gold Coast" towns. At 67.2 square miles in area, Greenwich is made up of distinctive neighborhoods, hamlets and private enclaves, each with its unique personality and housing options.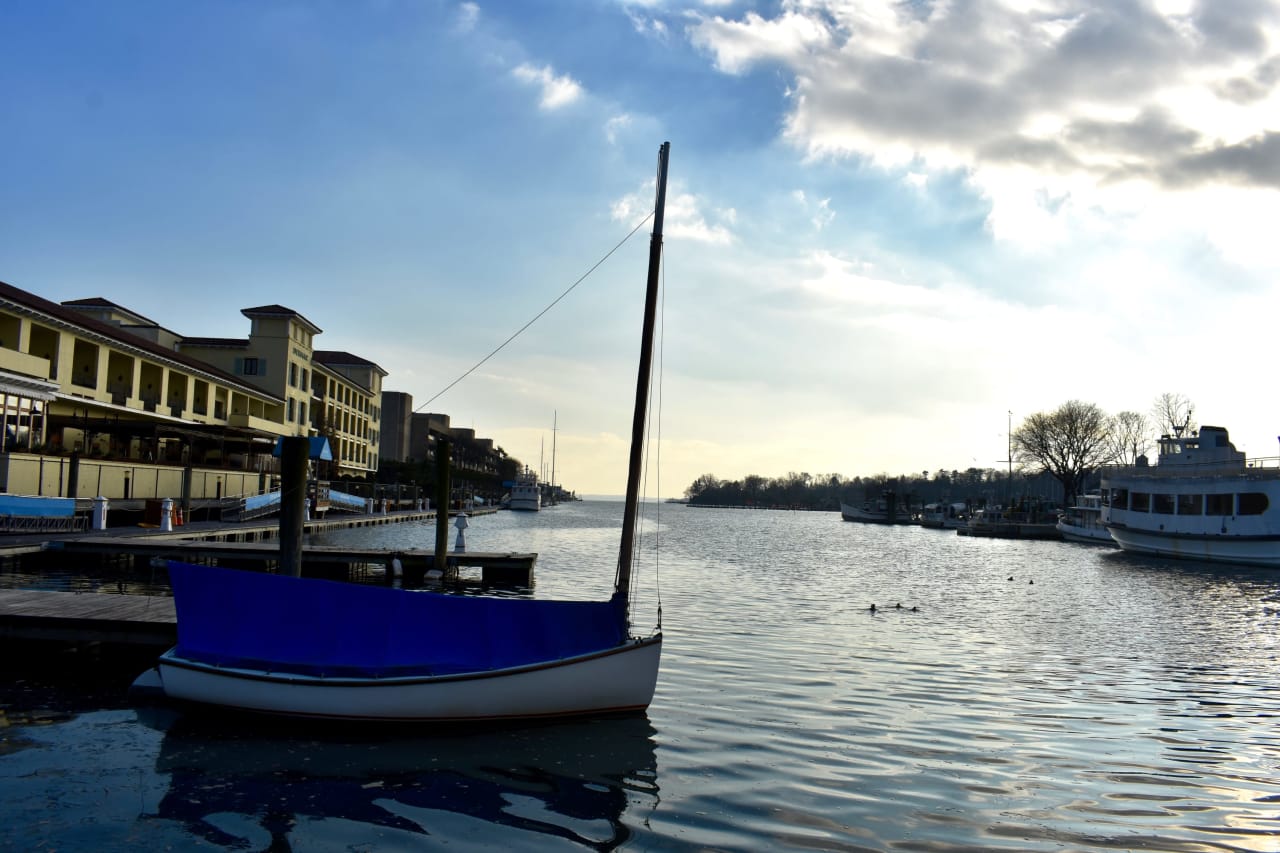 For luxury-market properties, investors may appreciate the grand mansions and equestrian estates of backcountry or Conyers Farm. Downtown Greenwich puts homeowners in close proximity to Greenwich Avenue, the posh shopping district known for its fine restaurants and luxury-goods retailers. Locals know it as "The Ave" or "the Rodeo Drive of the East."
For coastal properties, associations such as Field Point Circle, Belle Haven, Indian Harbor, Mead Point, Milbrook, and Willowmere are highly desirable, exclusive, and have the added amenity of private clubs. Private associations—many their own Clubs—provide the assurance of security and the perk of community.
Home styles and price points vary across Greenwich. The town is well known for its historic and formal Great Estates. Buyers will also find an array of colonial-inspired architecture—Georgians, shingle-style coastal, and classic center-hall colonials. There are also Tudors, European chateaus, Mid-Century Modern marvels and sleek contemporaries from which to choose. While many of the larger estates are valued in the multimillions, it's possible to "buy in" to Greenwich's compelling value proposition for well under $1 million, too.
Real estate developers have targeted Greenwich for its dynamic real estate market. In 2019, dozens of newly constructed homes debuted on the market.
Greenwich is renowned for its low property taxes, particularly in comparison to other nearby municipalities with similar styles of homes and price points. Low taxes are an important part of Greenwich's value proposition and promise.
MOVING TO GREENWICH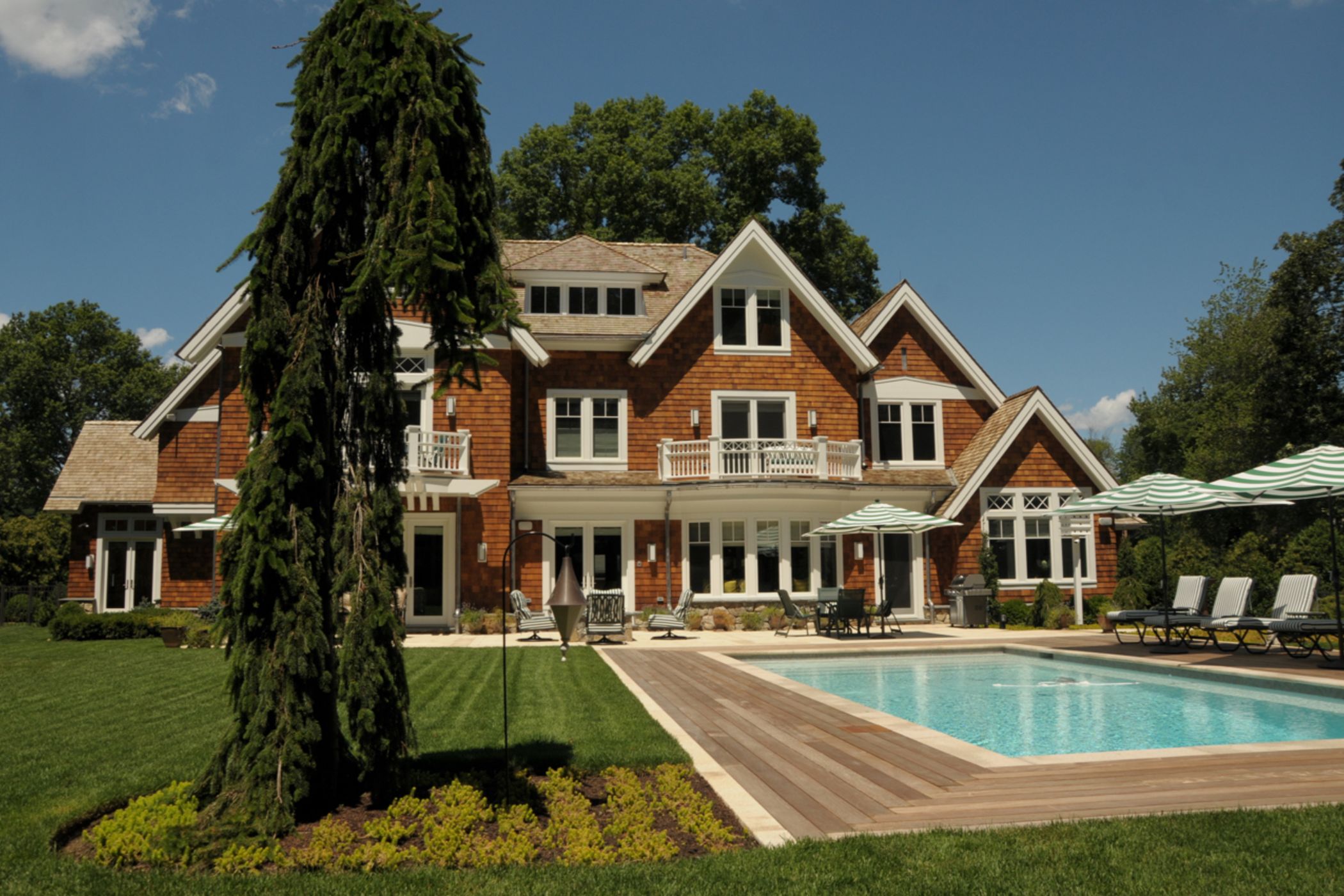 Greenwich has some of the most highly regarded public and private school options for residents. Both the public and private school paths have proven track records for preparing students to thrive at university and in their professional pursuits.
Commuters to New York and Stamford appreciate Greenwich's close proximity, as well as its transportation routes and several train stations around town—in downtown, Old Greenwich, Riverside and Cos Cob. Locals also have access to nearby airports, including the Westchester County Airport and New York's JFK and LaGuardia airports.

Greenwich residents enjoy an abundance of green space and conservation land managed by Greenwich Land Trust and the Audobon. Golfers and sailing enthusiasts enjoy Greenwich's many courses and clubs. And Greenwich's YMCA provides year-round access to health and fitness programs.
Equestrians have come to Greenwich to partake in its "horse country," said to rival the famous equestrian estates just across the State line in New York. The Greenwich Riding and Trails Association does an exemplary job of preserving and maintaining Greenwich's historic trail system.
The town and local institutions, such as the Bruce Museum, Greenwich Arts Council, the Public Library, the Greenwich Chamber of Commerce and others host events and festivals throughout the year, enabling residents to socialize and network beyond their neighborhoods. The Greenwich International Film Festival is held annually, and the Greenwich Symphony Orchestra has been providing Greenwich with beautiful music since the 1940s.
Greenwich is also the home to a number of religious, philanthropic and community organizations.
Poet Emma Lazarus knew how a place can evoke emotions and inspire adjectives. She wrote about the serenity and comfort of the coastal life in "Long Island Sound." It's not known where Lazarus was when she penned the poem's final lines:
Laughter of unseen children, cheerful chirp of crickets, and low lisp of rippling tide, Light summer clouds fantastical as sleep Changing unnoted while I gazed thereon. All these fair sounds and sights I made my own. She may well have been describing bucolic, scenic, on-the-Sound Greenwich.
At a Glance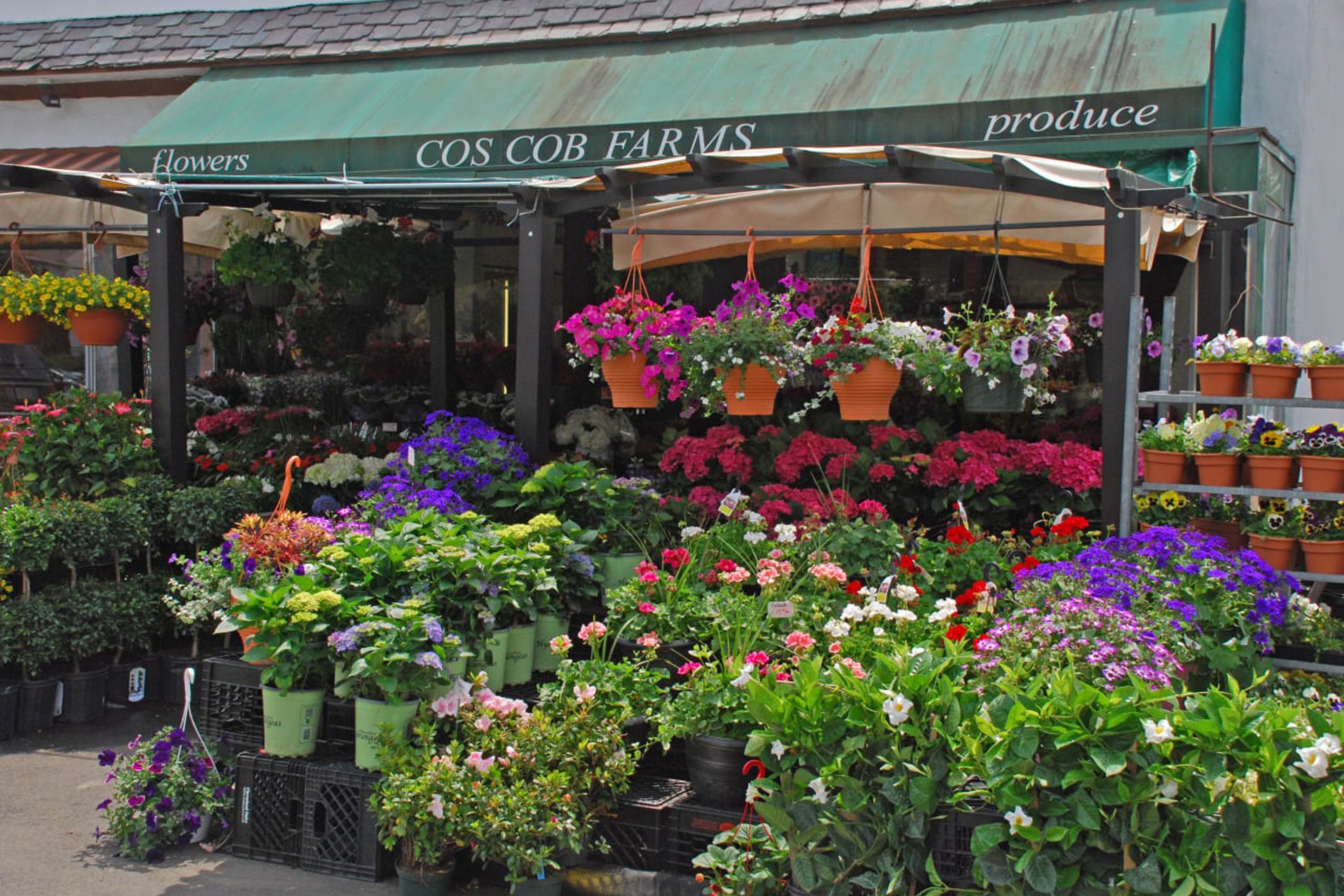 Founded in 1640, Greenwich was the tenth town established in the state of Connecticut. The hamlet evolved from a farming community to an industrial hub to a resort town for families like the Rockefellers. Today, with its sparkling shoreline, stately mansions, and 45-minute train ride to New York City, it's still a favored home base for Manhattan's well-to-do.

WHAT TO EXPECT: Delightful amenities near stunning shores and quaint countryside.
THE LIFESTYLE: An affluent enclave with a cosmopolitan vibe.
UNEXPECTED APPEAL: The ample offerings for lovers of art and film.
THE MARKET: Historic estates at high price points.
YOU'LL FALL IN LOVE WITH: All of that natural splendor.
LOCATED IN FAIRFIELD COUNTY
Nearby Neighborhoods: Stamford; Port Chester, NY; Chappaqua, NY
East to West Boundaries: Mianus River State Park to the New York/Connecticut state line
North to South Boundaries: New York/Connecticut state line to the Long Island Sound
​​​​​​​Commute Times: Grand Central 45m. by train, 60m. by car; LGA 40m. by car; Westchester County Airport 20m. by car


​​​​​​​Around the Block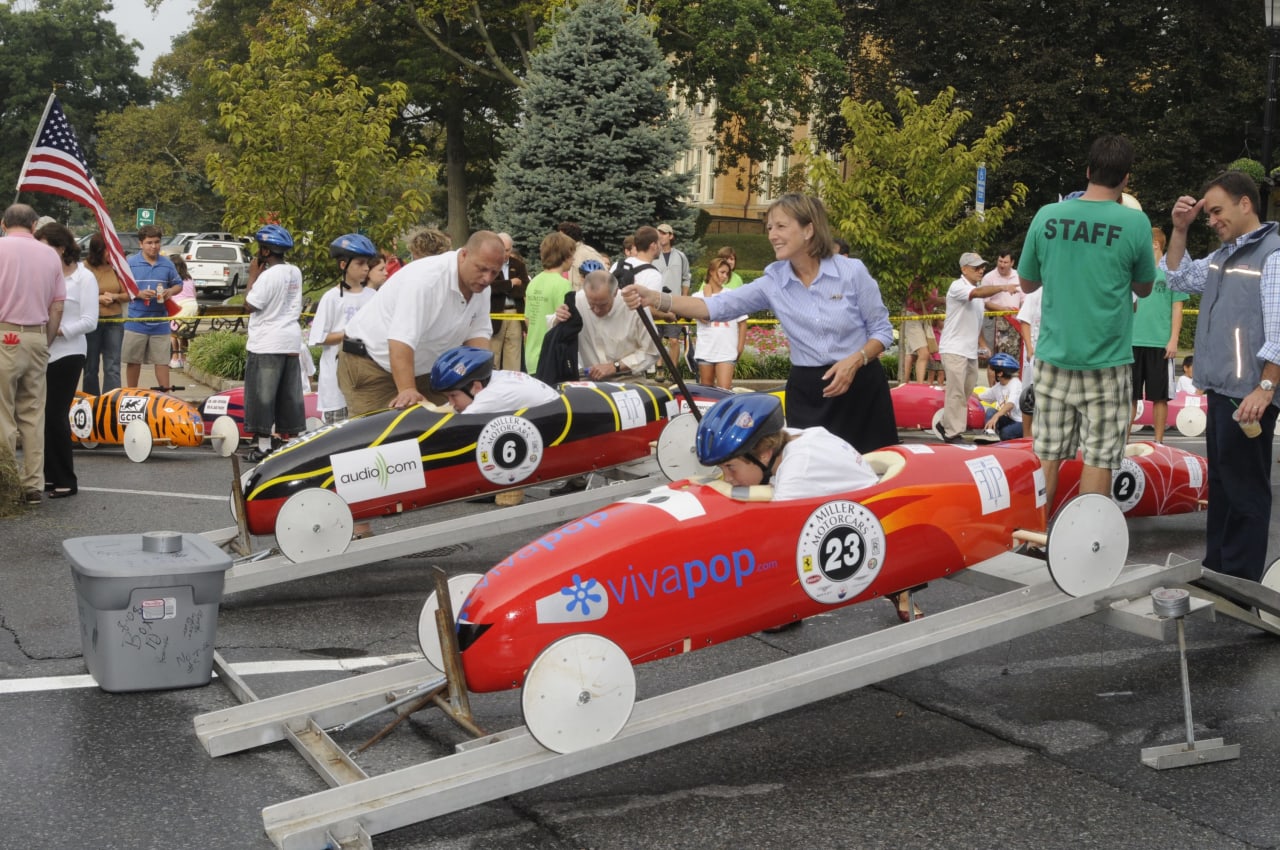 ​​​​​​​GREENWICH: A little city with small-town appeal. Known as the "Gateway to New England," Greenwich is a 50-square-mile town that includes the neighborhoods of Byram, Glenville, Cos Cob, Riverside, and Old Greenwich. Less than an hour outside of New York City by train, its wealth of attractions not only lures house-hunting
Manhattanites, but tourists from all over the world.
WHAT TO EXPECT: Delightful amenities near stunning shores and quaint countryside. Greenwich Avenue is the mile-long main drag dotted with high-end stores and impeccable eateries. In the heart of town, you'll find narrow winding roads lined with smaller homes and businesses. Farther out, you'll find stately residences on rolling hills and pristine gardens. Closer to the Long Island Sound lie private yacht clubs and sprawling waterfront estates.

​​​​​​​THE LIFESTYLE: An affluent enclave with a cosmopolitan vibe. Greenwich combines friendly New England charm with urban comforts and conveniences: renowned schools, a rich cultural scene, and seemingly endless upscale shopping and dining options.
UNEXPECTED APPEAL: The ample offerings for lovers of art and film. Thousands flock to town for the annual Greenwich International Film Festival, and the library offers free movie screenings and discussions every Friday night. The beloved Bruce Museum of Arts and Science, atop a hill overlooking Greenwich Harbor, has garnered global acclaim for its art exhibitions.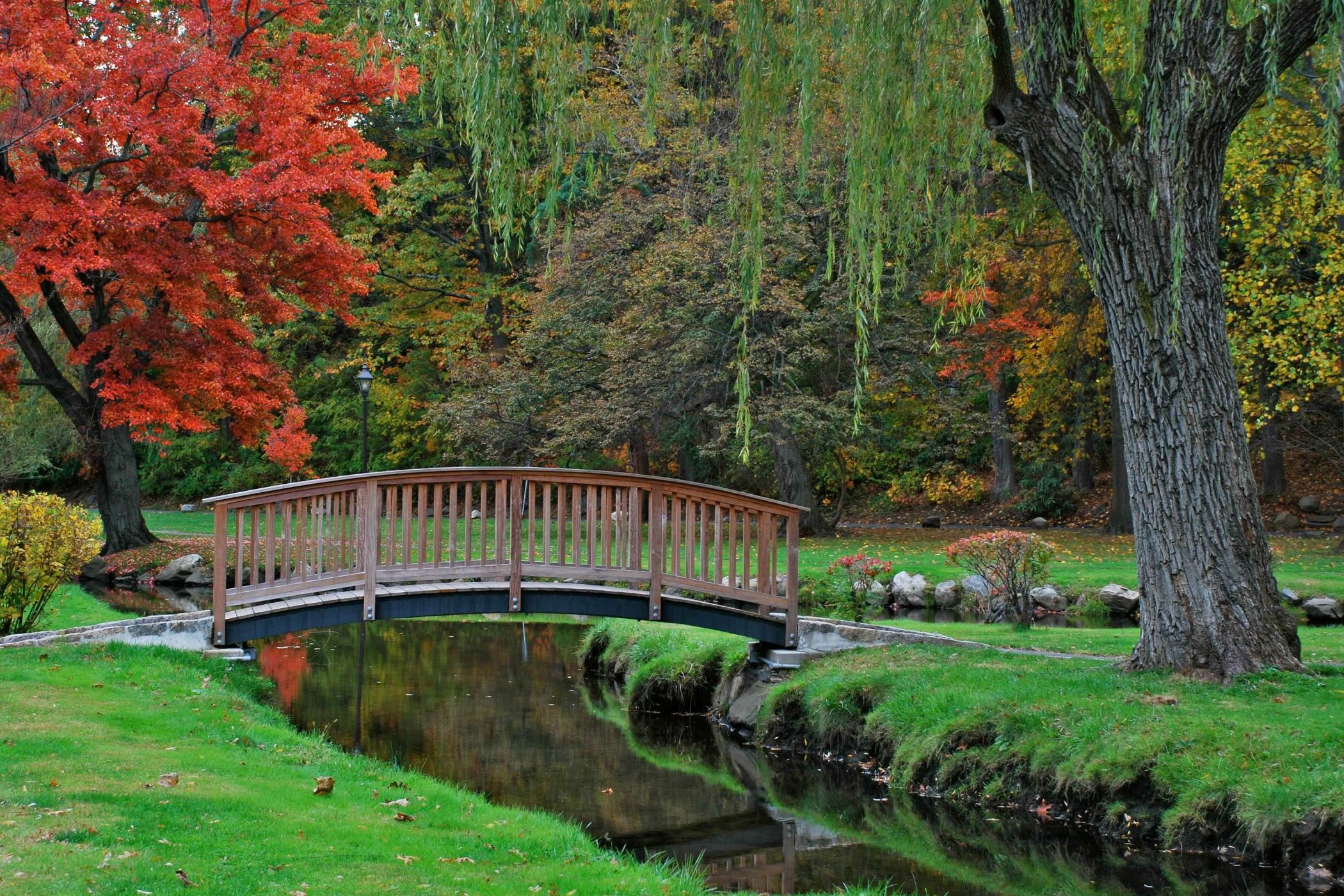 THE MARKET: Historic estates at high price points. Greenwich is famous for its shoreline mansions with private docks and palatial country homes on wooded multi-acre lots. You'll find only a handful of more modest homes under $1 million.

YOU'LL FALL IN LOVE WITH: All of that natural splendor. Greenwich boasts 32 miles of shoreline, some 4,000 acres of parkland, more than 150 miles of horseback riding trails, and four beaches—two of which are on islands accessible via ferry.